Luther Rice Professors Coming to a TV Near You
Posted on Jun 06, 2018 at 12:00 AM
---
Project FOCUS courses are airing as television episodes on NRB TV. The normal broadcast time is 4:00 pm ET (3:00 CT) on Saturdays.
View channel list and streaming providers that carry NRB TV. Content can also be viewed on the NRBTV.org website.
Full courses are still available only on projectfocus.education.
Project FOCUS offers Free, non-credit, self-paced short courses that provide sound biblical teaching by Luther Rice College & Seminary professors through an easy-to-use online course delivery system. And it's completely free, no strings attached.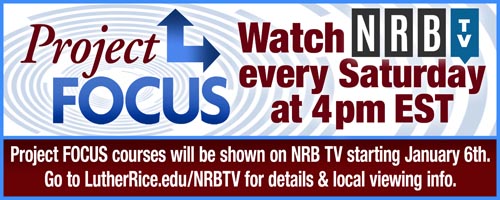 ---
---