Information Session for the NEW 81-hour Master of Divinity
Posted on Jun 21, 2022 at 12:00 AM
---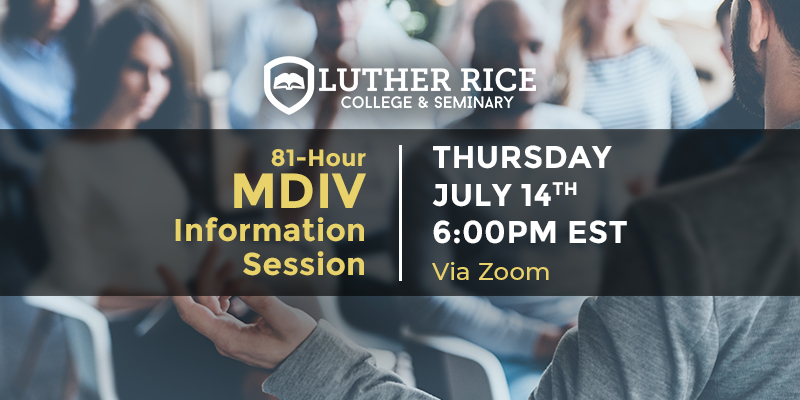 ---
Luther Rice College & Seminary is now offering an 81-hour Master of Divinity. The new program is designed to provide a comprehensive biblically-based curriculum to serve both the church and the community.
Similar to the 90-hour MDIV, the new program offers an elective track or a language track, and both can be completed 100% online or through a combination of on-campus classes.
---
Join us Thursday, July 14th at 6 PM (EST) by clicking on the following link:
Microsoft Teams meeting
Join on your computer or mobile app
Click here to join the meeting
Or join by entering a meeting ID
Meeting ID: 282 639 710 785
Passcode: Bi3fJV
* If you do not have TEAMS downloaded it is not a problem. Simply click on the 2nd box "Continue on this browser" to be connected to the session. Please mute your microphone and the video is not required.
---
Our MDIV program coordinator and other professors will be available to answer any questions you have.
Please RSVP to Laura.Powell@LutherRice.edu.
Check out the 81-hour Master of Divinity introduction video, program details, and course listings.
---
---