Apply In November Pay No Application Fee
Posted on Nov 01, 2017 at 12:00 AM
---
APPLY IN NOVEMBER Pay No Application Fee: Offer Ending Soon
We are currently accepting applications for the spring semester. If you apply by December 1st we will waive the normal $50 application fee. You can apply for free—no strings attached.
The application process is super easy, with only four main steps. Visit the application page for more details. To take advantage of the $50 fee waiver use the promotion code spring2018 at the end of the application in the payment section. View the details.
PLUS, every new student that takes a spring course has a chance to win one-of-five new iPads to be given away. View the details.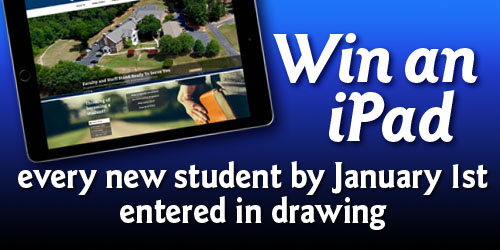 ---
---