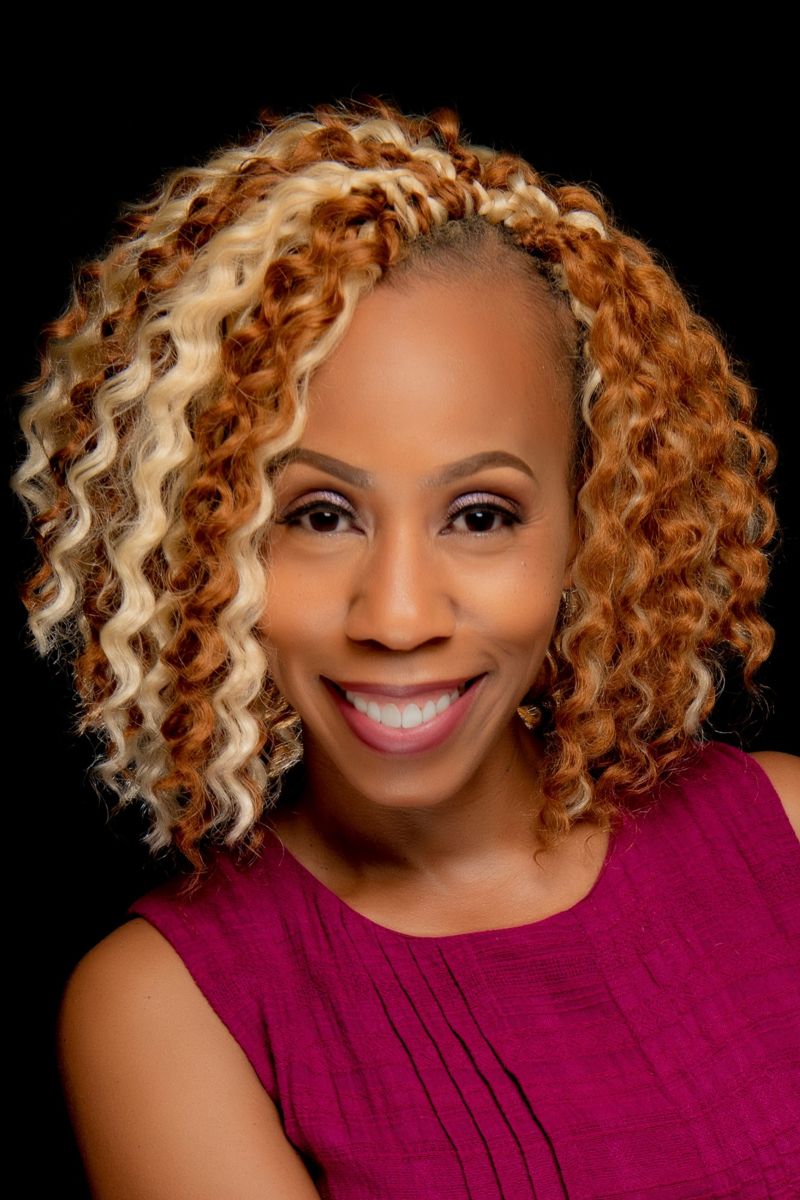 NICOLETTE GORDON
Adjunct Professor of Counseling
Nicolette.Gordon@LutherRice.edu
B.A., St. Lawrence University; BFA Communications, American Intercontinental University; M.A., Liberty University
Nicolette Gordon is a Licensed Associate Professional Counselor, Life Coach, Professional Development Trainer, Motivational Speaker, and aspiring author.
Born on the beautiful island of Jamaica (West Indies), Nicolette migrated to the United States at the early age of nine. Later, she attended St. Lawrence University in Canton, New York, to obtain a BA in Sociology, before starting her career as a Case Manager. It was during this role that Nicolette learned the breadth of empathy and compassion in serving others.
After relocating to Stone Mountain, Georgia, Nicolette would undertake one of her greatest challenges, yet ensure her greatest triumph! She decided to become the primary caregiver for her sister – diagnosed with Multiple Myeloma – while also pursuing her master's degree and holding a full-time job. This experience helped her to realize the degree of strength and perseverance she possessed. Two of the many qualities she carries into her commitment as a counselor to inspire others toward intentional progression.
Other work experiences include roles such as an Afterschool Counselor, Case Manager, Life Skills Trainer, and Partnership Manager. Additionally, Nicolette served as the Head Start/Early Head Start Parent Engagement Manager for several years where she was charged with providing trainings to parents enrolled in Head Start/Early Head Start. During her tenure, she led various training groups, established an annual parent conference—Fatherhood 'Let's Chop It Up' Rap Session, and organized robust learning opportunities to empower and educate parents in civic advocacy and as their child's first teacher. Eventually, her love for photography would propel her to return to the education arena receiving a Bachelor of Fine Arts in Visual Communications, with a concentration in photography. With the energy of purpose and passion, she headed down the academic road a third time, obtaining a Masters in Professional Counseling from Liberty University.
Furthermore, Nicolette is a certified Master Trainer with National Partnership for Community Leaders (NPCL), a Trainer with Active Parenting Now and a Certified Prepare/Enrich Facilitator for married and pre-marital couples. She is also trained in Steven Covey's Four Disciplines of Execution and I.M.P.A.C.T. Through these training/certifications, Nicolette was afforded the opportunity to be a presenter at NPCL Annual Fatherhood Conference, webinar presenter with Georgia Center for Resources and Support, facilitator/trainer for I.M.P.A.C.T.
Outside of academia and the workplace, Nicolette is a member of Delta Sigma Theta Sorority, Inc. and of Peace Baptist Church. As a member of Peace Baptist Church, Nicolette became a licensed minister, continues to serve as a facilitator in the School of Discipleship, Pastoral Care Counselor, and she volunteers in various other ministries including Boy Scouts, Women's Ministry, Youth Ministry, and the Drama Ministry. She is also an active member and current President of the Peace 4000 Toastmasters.
In her free time, Nicolette enjoys practicing photography, watching HGTV, and playing netball. In her pursuit to educate and enlarge the sport of netball in Georgia, she actively participates in Agape Sports Club Netball Team and Georgia Netball Association in her current role of President. Her other extracurricular activities include running 5K races, and she aspires to one day complete a half marathon. It is her ultimate desire to meld her love of photography, counseling, and life coaching to inspire individual and collective introspective change in others throughout the world.