Master of Arts in Ministry
Purpose
The Master of Arts in Ministry is designed specifically with the minister and church leader in mind.
This graduate-level program of study equips students with a wide-ranging knowledge of biblical and theological studies along with exposure to a variety of church-related ministries. Persons serving in a role as a senior pastor or in support role are provided with practical skills on how to function in a local church or support ministry role.
Quick Facts
Accredited with SACSCOC, TRACS, and ABHE
Can be accelerated for completion in 18-24 months
36 hour graduate degree program
97% of graduates reported that a Luther Rice education improved the quality of their ministry service
Transfer in up to 6 credit hours
Available 100% online or through a combination of online and on-campus classes
Tuition $238 per credit hour for campus-based courses and $349 for online courses
Our Master of Arts degrees are now a pathway to the PhD in Organizational Leadership and Doctor of Ministry degrees at Luther Rice. Visit the respective doctoral pages to learn more.
Program Introduction Video
Program Course Listings
Download the program course listings (PDF)
Potential Careers
Christian Writer
Senior Pastor
Church Staff
Associate Pastor
Teacher
Theologian
Church Planter
Program Coordinator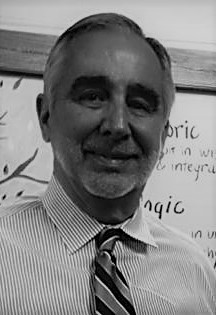 Dr. Alan Posey
770-484-1204 ext. 5619
If you have any questions, please feel free to contact Dr. Posey personally anytime, or you can reach the Enrollment Team at Admissions@LutherRice.edu or 770-484-1204 ext. 5758.