Master of Divinity (81-hours)
The 81-hour Master of Divinity program is designed to provide the minister or Christian leader with a broad base of knowledge to fit the needs of preparing you for a lifetime of ministry. The Master of Divinity can be completed 100% online (no residency required) or through a combination of on-campus classes
The 81-hour program contains three new courses (i.e., Foundations of Health Care Ethics, New Testament Theology, and Intertestamental History and Literature). These courses are unique and set this degree apart from other Seminaries. These three areas of study are beneficial for anyone wishing to better understand key life events in the lives of those they minister to, and to understand better the unity of the Bible and the world in which Jesus and the New Testament authors lived.
Our tuition and fees are some of the lowest in the nation for the Master of Divinity. We also offer institutional scholarship opportunities, payment plans, and Federal Financial Aid to help you get started.
---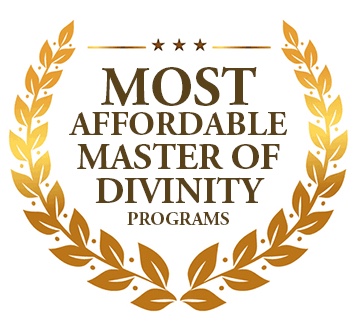 Ranked in 2022 the #1 Most Affordable MDIV Program in GA by ChristianMinistryedu.org.
---
Students may choose to complete the 81-hour Master of Divinity program with open electives or with biblical languages. The open electives track allows students to customize their course of study with various electives to choose from. Students pursuing the biblical languages track will have the opportunity to study biblical content by learning the original languages of Greek and Hebrew.
Quick Facts
Accredited with SACSCOC, TRACS, and ABHE
81-hour graduate, biblically sound degree program
97% of graduates reported that a Luther Rice education improved the quality of their ministry service
Transfer in up to 54 credit hours
Available 100% online (no residency required) or through a combination of on-campus classes
Tuition per credit hour: $238 on-campus; $349 online
Program Introduction Video
Program Course Listings
Download the 81-hour M.Div. with Electives course listings (PDF)
Download the 81-hour M.Div. with Languages course listings (PDF)
Potential Careers
Senior Pastors
Pastoral Ministries
Professors
Researchers
Counseling
Lay Leaders
Missionaries